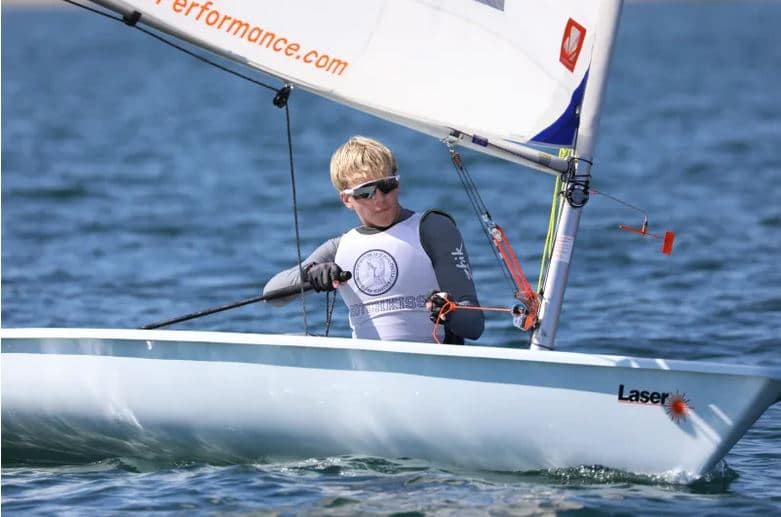 Chapman Petersen '22 captured the first national title in a quarter century for Hotchkiss, winning the 2019 Cressy High School Singlehanded Championship in the Radial class.
The win came on the heels of his winning the New England singlehanded championship last month. The event took place in Santa Barbara, CA from Nov. 2-3.
The event came down to the slimmest of margins to decide the winner, as Petersen and runner-up Nicholas Reeser '21 of Saint Thomas Aquinas each tied at the top of the standings with 55 points. Petersen won the title by virtue of the first tiebreaker, which was the number of highest-placed finishes for each sailor. Petersen edged out Reeser with four first-place finishes compared to only three for Reeser.
It was a weekend of highly successful sailing for Petersen, who finished in the top five overall in 12 of the 14 races. Out of 18 sailors competing in Santa Barbara, he was one of only four ninth-graders or tenth-graders at the event.
"Realizing that all the hard work and sacrifices you've made up to that moment have all paid off brings a sense of accomplishment within yourself like none other, a sense of accomplishment that can only be achieved through your determination," said Petersen.